If you are buying a home, it's important to be familiar with what needs to be done.
What do you need to buy a house?
What do you need to buy a house?
Are you aware of the costs you will incur when buying a home?
If you are acquiring a long-term owner-occupied home, banks can finance up to 90% of your project. Otherwise, they can finance up to 80%.
For your effort rate, how much can you pay in each installment?
Alongside our partner banks, we study the financial feasibility of your project with no cost for you.
Have you analyzed the market and house prices?
If possible, start by studying the financial feasibility of taking out a mortgage, even before choosing a house.
Are you aware of the costs you will incur when buying a home?
Bank charges, taxes, deed costs, etc. We detail each cost so that you are not taken by surprise.
Do you know what you need to have to obtain a mortgage pre-approval?
We help you understand which documents banks require to analyze your credit request. If you present the complete process, the decision will be quicker.
What bank offers the best scenario-specific conditions?
We partner with the main banks operating in Portugal and help you find the best conditions for your specific needs.
Why should you choose our services?
We present the best offers
You receive proposals from different banks
Our service is free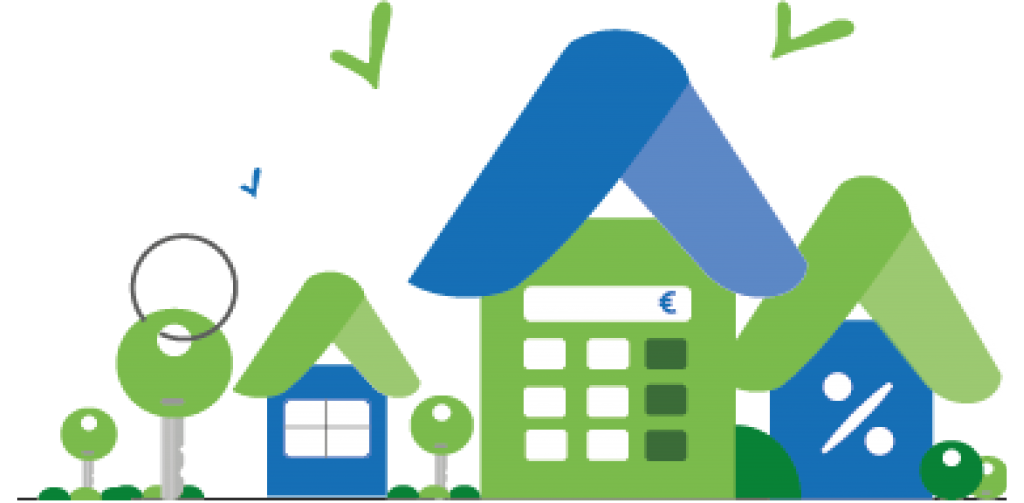 Some months ago, I felt the need to ask for a personal loan and Aprova helped me find the best solution for my problems. At Aprova, I found professionalism, agility, commitment, and respect for the client.
I felt a lot of empathy and professionalism during the entire process, from the research phase until the signing of the deed. It significantly helped with all the bureaucracy.
We recommend it strongly.
When we were thinking about renegotiating our mortgage to be able to take on a new
project, Aprova appeared in our lives and eased the entire process significantly by finding
better conditions than the ones we were hoping for.
We received various offers from banks in no time and were able to get a good spread.
A big thank you to all and a word of appreciation to Raquel Corrente, who, showing all of her professionalism, dedicated herself and supported me tirelessly during the process.
Congratulations on your service and thank you for all the help. We will work together soon. A warm embrace to the entire team.
Mr. Luís Paiva is an excellent professional, who made our dream come true. Excellent work!

The service was very quick and efficient, and everyone was very thoughtful and helpful.

The service was of the utmost efficiency. Thank you.

We are very pleased with the help we were given, especially considering the unexpected obstacles. Everyone showed great levels of professionalism, availability, and competence.

It was a pleasure to work alongside the managers at Aprova.

Buying a house isn't easy. easy. With Aprova's support it became much easier.
My experience with Luís Paiva was very pleasant. The process became much easier, and he was able to clarify all my doubts from the beginning.
Get in touch with our team.